With the many conversations Dytter has with planners in the healthcare profession, special stories emerge which we love to share with our Dytter healthcare professionals. In this blog, the spotlight is on Wendy Mand.
Name: Wendy Mand
Residence: Amsterdam North
Age: 37 years old
Working for: Cordaan
Function: planner


What does care mean to you?
Care is something everyone needs. I can't stand blood, nursing wounds or giving someone a syringe, so don't put me on the floor. But I do like being involved in care. That's why the work as a planner suits me well. I have satisfaction in my work when everything is in order, when the services are resolved and filled. Care should be available to everyone.

You are a planner at Cordaan. Can you describe an average workday?
Every day is different. I try to build in a certain rhythm, but before you know it the phone rings or you receive an email that has priority. Mondays and Fridays are often busy days. The weekend is coming up or has just passed, so there are always new activities for me. This morning, for example, I was busy scheduling colleagues who are starting up again after a short period of sick leave. They indicate how many hours they want to start with and which clients they like to start with. Then I approach the freelancers I work with for those shifts to let them know that the shift will be cancelled, or that I would like to schedule them at another time. Often I also have a brief consultation with my manager, or a joint consultation with fellow freelancers. And before you know it, the working day is over again.

What is the biggest challenge for you right now?
Because of Corona, there are a lot of last-minute shifts that I have to fill. Scaling up and down care is the order of the day. Fortunately, this is not a problem; through Dytter, I quickly find freelancers who fill in the gaps in the schedule. The freelancers are entitled to a good explanation, which is why I occasionally drive to the location to support the freelancer. And here lies the challenge. Because I now work from home, it takes a relatively large amount of work to drive to the location. The challenge is to enable the freelancers to work better in systems and also to place the responsibility with them. The process needs to be faster so they can get started right away. As soon as I have a freelancer I like to work with I prefer to use them again.

Are you allowed to work at the office?
No. Only if it's really necessary to help a self-employed person get started, for example.

How do you combine working from home and your peronal life?
I'm cozy downstairs, with my extra screen and laptop at the kitchen table. It has advantages and disadvantages. My workspace takes up quite a bit of the dining room table, and the work is always in plain sight. On the weekends I do clean it up, otherwise I can never distance myself from it for my liking. At the moment we are renovating the attic, so that I can create a nice workspace here. The period during the lockdown when the children were not allowed to go to school was really a challenge. My husband, because of the lockdown, could not do his job and therefore was able to take care of a lot.
How do you cope with the fact that you don't see your colleagues in 'real life' as often?
I find it difficult, and notice that I miss the contact. Especially with my own team. At the office I really see how someone is doing, you have a spontaneous chat with someone when you want to ask something. Now the contact is more limited. I compensate this by talking to people on the phone, but it is different. The contact with my fellow planners is also different. We have been consulting online for a year now. This makes it more difficult to get everyone talking and to share your experiences with each other. Of course, it's going well. But I'd rather have a live meeting again. I therefore hope that we can return to working at the office, with the option of working from home for one day, for example. By that time, I'll have my own workspace upstairs and can use that day to wind myself down and do 'work-out' jobs.

At Cordaan, you work with self-employed caregivers. What are the advantages of using self-employed caregivers?
The biggest advantage of working with freelancers for me is that they fill in the gaps in the schedule, the gaps that I can't ask our employees to do. It gives me a lot of peace of mind. Independent contractors are very flexible, which means that I can easily make adjustments if something goes wrong or changes. Now with Corona I also miss the contact with the freelancers at the office. On location you immediately have a face to go with it. That's why a good profile picture in the platform is so important, especially now. It gives me some idea of what the self-employed person looks like.

What do you like about working with Dytter?
The platform is simple and fast. As a result, it works very pleasantly. I can book it quickly and the services are accepted quickly. Within the platform you can always see who you are booking. I really like the fact that I can choose who I think is the best match for the open services.

What golden tip would you like to share with fellow planners?
Make sure you stay in conversation with the caregivers on your team. You are doing the work together. As a planner, you are responsible for the schedule, which should be a healthy work schedule for the caregivers in the district. Creating peace of mind and taking into account the CLA is important, but it is just as important to know how colleagues are feeling. By taking a call now and then, you keep your colleagues cheerful and ensure a pleasant working atmosphere.

Would you also like to share your story or a great experience with your colleagues?
More to read.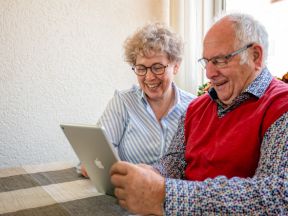 No shortage of healthcare staff, but of technology.
No staff shortage, but technology shortage. Something we say often. But why? We explain in our blog.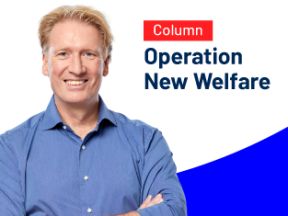 We all know it: healthcare is knee-deep in shit.
In our quarterly column, Dytter founder André reflects sharply on healthcare and the state of affairs surrounding the revolution that our platform is unleashing.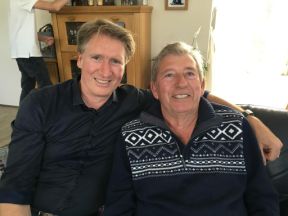 Sorrowful message about André's dad.
On monday, April 25th, André's dad has passed away. The idea for Dytter started with him. He had Alzheimer's and needed more and more care.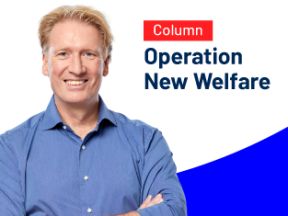 We're taking care of healthcare through a platform.
In our quarterly column, Dytter founder André reflects sharply on healthcare and the state of affairs surrounding the revolution that our platform is unleashing.