With the many conversations Dytter has with caregivers in the healthcare profession, special stories emerge which we love to share with our Dytter healthcare professionals. In this blog, the spotlight is on: Marjanne Boots
How did you end up at Dytter?
I have been working in healthcare for over 30 years. Did all kinds of things: nursing home care, disability care, home care. The last 2.5 years I had a permanent job for 24 hours a week. I found that too little. That's why I registered as a self-employed worker, to be able to work more hours in addition to my regular job. I didn't know exactly how to go about it and so I was searching a bit through LinkedIn and Facebook. Then I received a message from someone at Dytter. I didn't know it, but was immediately curious.

And what made you sign up?
Dytter's story appealed to me right away. And the platform is very clear. Although, you only notice that when you start working with it. I honestly didn't know what to expect. But everything works very easily.

Why is it so easy?
I find it very relaxing. I indicate my availability on the website, for example only morning or evening shifts. Then requests come in that I can accept myself. This way you always decide when you work.
Is that the biggest advantage for you to work through Dytter?
Absolutely! For example, summer vacation is always a drama to schedule because of my kids. They have six weeks of vacation and I can only arrange up to three weeks off. Always a hassle. Just like all the holidays actually, like Christmas and New Year. You always feel the pressure of the team. Last year, for example, I still had a permanent job on King's Day. The night before, I received a phone call asking if I could come to work the next day because someone was ill. "You're off tomorrow, right?" That always gives me a lot of stress. Finally, that piece of "have to" is gone. Of course there has to be enough money in my bank account at the end of the month, but I certainly don't miss the pressure of a team.
And do you have any other pros?
The variety of care and people. I like the challenge of standing in front of a door I've never been to and not knowing what I'm going to find behind it.
What kind of responses do you get from caregivers you come across?
I often forget names and addresses. But once I go in somewhere, I often recognize my clients. Then it's great if the other person recognizes you too, of course. The nicest compliment I get is when people remember my name. Then I know for myself that I did well last time and left a good impression.
Is that important?
Yes it is, as a self-employed healthcare professional you have to present your own business card every day. The work doesn't come to you overnight. You can't run in and out like a grump. You are responsible for your own bookings. You have to be able to handle that.
Are there other challenges to working as a self-employed healthcare professional?
You work alone a lot. But you're certainly not alone, that's important to have in the back of your mind. You can always call your colleagues.
Is self-employment for everyone you think?
Yes, I think so. As long as you have a certain sense of responsibility and are enthusiastic. Of course, the important thing is that you like this work. But that's the case with everything in life, right?
Would you also like to share your story or a great experience with your colleagues?
More to read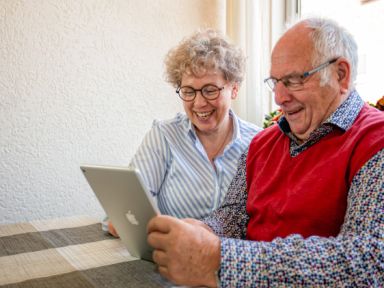 No shortage of healthcare staff, but of technology.
No staff shortage, but technology shortage. Something we say often. But why? We explain in our blog.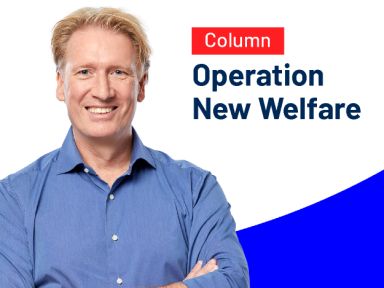 We all know it: healthcare is in knee-deep shit.
In our quarterly column, Dytter founder André reflects sharply on healthcare and the state of affairs surrounding the revolution that our platform is unleashing.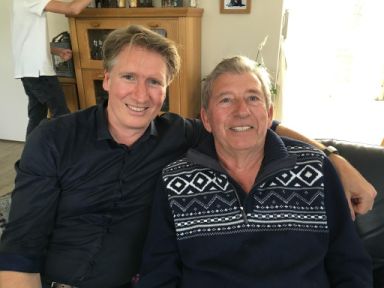 Sorrowful message about André's dad.
On monday, April 25th, André's dad has passed away. The idea for Dytter started with him. He had Alzheimer's and needed more and more care.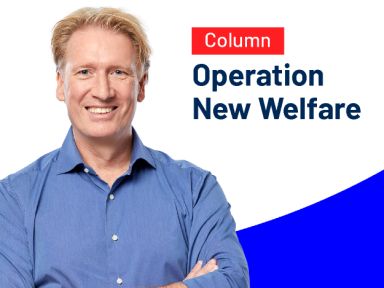 We're taking care of healthcare through a platform.
In our quarterly column, Dytter founder André reflects sharply on healthcare and the state of affairs surrounding the revolution that our platform is unleashing.